27th October 2022
Settlement agreements restricting future discrimination claims
A settlement agreement (formerly known as a compromise agreement) is an agreement made between an employee and employer which is legally binding and usually offers the employee an ex- gratia in return for not pursuing any claims in the tribunal.
Settlement agreements are generally used when an employee and employer wish to mutually terminate a contract of employment and provides protection in the pursuit of tribunal claims. Within a settlement agreement, there will be several clauses restricting certain activities (such as the pursuit of claims).
The Employment Appeal Tribunal held in Bathgate v Technip UK Ltd and others [2022] EAT 155 that a settlement agreement cannot prevent future discrimination claims. In this case the Claimant, Mr Bathgate, was employed as a ship operator for nearly 20 years before he accepted voluntary redundancy in 2017 and signed a settlement agreement.
At the time of signing the settlement agreement the Claimant was 61 years old. Included in the agreement was a clause compromising future claims against the Respondent in exchange for certain  payments to be made to him. Unusually, there was reference to a future payment to be made which would be worked out some time later pursuant to a historic collective agreement.
When it came to determining that payment, it transpired that no payment would be due to those under the age of 61. The Claimant was over the age of 61, was refused the additional payment and claimed age discrimination.
The Respondent accepted that the Claimant's age was the reason that he did not receive the additional payment. The case was heard in the tribunal where the decided that the Claimant's claim for age  discrimination had been compromised in the agreement and therefore, he had no right to an age discrimination claim.
However, this case was referred to the Employment Appeal Tribunal as it was determined that a settlement agreement cannot compromise unknown claims. Lord Summers stated: "The Claimant signed away his right to sue for age discrimination before he knew whether he had a claim or not. While that may be possible at common law, the [Equality] Act restricts parties' ability to do so"
Under Section 147(3)(b) of the Equality Act 2010 states that for a settlement agreement to be valid it must relate to a 'particular complaint'. This therefore precludes future claims from being compromised in settlement agreements.
An employer should therefore be cautious in their treatment towards an employee after settlement agreement has been signed as the employee will not be precluded from pursuing a claim in the tribunal.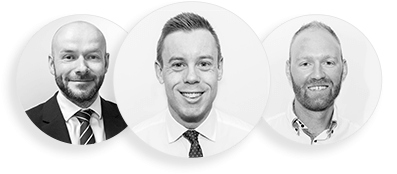 Get in touch
Friendly, professional & personal health & safety consultants