7th December 2022
Vanishing dismissal
In the case of Marangakis v Iceland Foods Limited [2022] EAT 161, the Employment Appeal Tribunal determined whether an employee could rely on their dismissal if they appeal and are reinstated.
On 24 January 2019, Ms Marangakis ("the Claimant") was dismissed from her role at Iceland Foods Limited ("the Respondent") as a part-time sales assistant for alleged gross misconduct. The Claimant subsequently appealed the dismissal on 7 February 2019 by emailed stating "It is my wish that I be reinstated back into the position that I held before this alleged incident took place".
Following the Respondent's disciplinary process, there was an appeal hearing on 22 March 2019. After the appeal hearing the Claimant emailed the Respondent and confirmed that she no longer wished to be reinstated and that she believed "the mutual trust, which forms part of the contract between us, has been broken" and stated she didn't want to return but wanted compensation.
Upon appeal the Respondent overturned her dismissal and the Claimant was informed that she was being reinstated with continuity of service and received backpay from the date of her dismissal. The Claimant failed to attend work after her reinstatement and the Respondent subsequently dismissed her in July 2019 for failure to attend work.
The Claimant brought a claim for unfair dismissal in relation to the first dismissal in January 2019. The Employment Tribunal considered that they did not have jurisdiction to hear the claim as the dismissal was overturned and she was reinstated. The Claimant did not withdraw her appeal at any point and the dismissal was subsequently revoked therefore a claim of unfair dismissal could not be found. The Claimant appealed the tribunal decision.
The Employment Appeal Tribunal rejected the appeal on the basis that there were no reasonable grounds for bringing the claim. The concept of vanishing dismissals is long standing which confirms that if an individual appeals a dismissal and it is successful, and the individual is reinstated the original dismissal is treated as not occurring and therefore no unfair dismissal claims and be pursued.
Employers should be aware of the principle of vanishing dismissals as it gives them an opportunity to remedy the risk of a claim for unfair dismissal. However, this is only applicable if the employee appeals the original dismissal.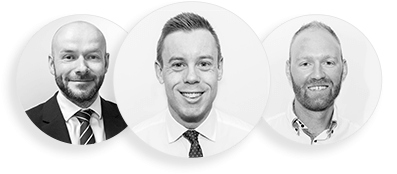 Get in touch
Friendly, professional & personal health & safety consultants