25th January 2023
Fabricating documents
In the case of Mr Tunnicliff v Baytree Car Sales and Others (2601351/2022) the tribunal determined that Mr Tunnicliff dismissal was procedurally unfair and Baytree Car Sales had fabricated a disciplinary process and documents.
The Claimant, Mr Tunnicliff worked for the Respondent, Baytree Car Sales as a manager for 24 years before his dismissal. It was alleged that the Claimant had been dismissed for gross misconduct following an investigation by the Respondent. However, the Claimant denied every attending any meetings or discussing any allegations.
In February 2022, the Claimant was dismissed via letter for the following allegations
– Issuing himself with a cheque in the sum of £2,592.00,
– Issuing a further cheque in the sum of £967.85,
– Failing to provide a DVLA code.
The Respondent sent a further text message in March 2023 stating 'Hand Keys in tomoz, u no longer work for us or my family'
In the bundle of documents, the Respondent had provided copies of meeting notes and letters relating to the allegations and Claimant's dismissal. Employment Judge Richard Hutchinson said that 'I am satisfied that document was created for the purposes of this Tribunal'
One of the directors was unable to attend the tribunal to give evidence on the Claimant's dismissal and the Respondent states that he would have been able to provide explanations around the dismissal.
The Claimant was awarded compensation of £38,230 for his claims of unfair dismissal, breach of contract and unpaid wages. This compensation also included a 25% uplift for the Respondent not following the ACAS code of practice for disciplinary procedures.
It highlights the need for employers to follow a fair process from the beginning of any disciplinary process and not reacting in the heat of the moment. If a disciplinary process has been commenced but a fair procedure has not been followed, then employer should consider rectifying this holding a further disciplinary hearing or investigation meeting.
In addition to this, it is important to consider which witnesses will be attending the tribunal as they can clarify aspects of the case that are contentious.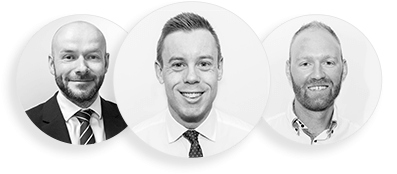 Get in touch
Friendly, professional & personal health & safety consultants