30th May 2023
Failure To Consider Furlough Resulted In Unfair Dismissal
In the case of Lovingangels Care Ltd v Mhindurwa [2023] EAT 65, the Employment Appeal Tribunal upheld the decision of the Tribunal that it was unfair to dismiss Mrs Mhindurwa ('the Claimant') from her role as a live-in carer by reason of redundancy when they had not fully considered Furlough as an alternative.
The Claimant was employed by Lovingangels Care Ltd ('the Respondent') as a live-in carer. The individual that the Claimant cared for went into hospital meaning that she no longer had anyone to take care of. Normally, the Claimant would have been moved onto another client, however, this was not possible due to the COVID-19 pandemic.
In May 2020, the Respondent proceeded to dismiss the Claimant by reason of redundancy. The Claimant asked if she could be placed on furlough, however, the Respondent rejected this and the Claimant was dismissed on 13 July 2020. Subsequently, the Claimant issued proceedings for unfair dismissal.
The Employment Tribunal found that the Respondent had a genuine redundancy situation, but that they had failed to consider furlough as an alternative to redundancy for a period of time to assess whether the Claimant may be able to move to another client in the future. The Employment Tribunal, therefore, upheld the Claimant's claim for unfair dismissal. The Respondent appealed this decision.
The Employment Appeal Tribunal held that the Tribunal had correctly applied the law on unfair dismissal and furlough should have properly been considered by the Respondent as an alternative to dismissal of the Claimant.
The Respondent argued that the furlough scheme would not have been appliable to the Claimant in any event. However, in reaching its decision the Employment Appeal Tribunal was not stating that the Claimant should have been placed on furlough, however, they should have reasonably considered this as an option rather than simply dismissing the idea.
Whilst furlough is not currently something that employers have to contend with, this case highlights that when dismissing an employee by reason of redundancy an employer should fully consider all the alternatives before reaching the conclusion that a redundancy is necessary.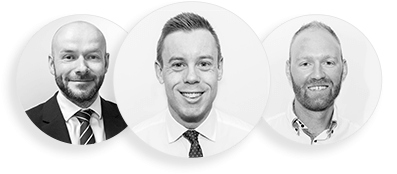 Get in touch
Friendly, professional & personal health & safety consultants