29th June 2023
Employee Denied Pay Rise Due To Husband's Salary
Ms Jiang Ping (the Claimant) worked as a Senior Manager in a part-time role at the Respondent (James Duran's & Sons Ltd) and has recently been successful in a claim for sex discrimination and victimisation after being denied a pay rise due to her husband's salary.
The Claimant commenced employment with the Respondent in 1998. In 2016 she reduced her hours to part-time where it was agreed that she would work 5 days a month for an annual salary of £16,356, and if she worked any extra hours, she would be paid overtime. From 2016 – 2021, the Claimant worked overtime for which she received additional pay.
The Claimant's partner, Mr Armitage, was an Operations Director at the Respondent and Managing Director of the Chinese subsidiary. Mr Armitage earnt a salary of up to £270,000 per annum.
In May 2021, the Claimant requested an increase in her salary. The Respondent stated that they were comfortable with the level of their combined household income. On 18 June 2021, the Claimant emailed the Respondent about her pay stating that it should reflect her values and significant contribution to the success of the Company. The Claimant went on to say that she was undertaking most of her responsibilities that she was when she was full-time.
In October 2021, the Claimant brought claims for: equal pay, direct race, sex and marital status discrimination and harassment, unauthorised deductions from wages and failure to provide a written statement in relation to changes in her terms and conditions. On 18 March 2022, the claim was amended to include a claim of victimisation. Following these claims, the Claimant also presented a claim for constructive unfair dismissal on 6 July 2022.
The tribunal found that the Claimant's boss thought that a married woman cannot challenge her salary if her husband is a high earner. In the absence of any explanation for not considering a pay increase for the Claimant, the tribunal found that this treatment was discriminatory on the grounds of sex. The tribunal awarded the Claimant £4,000 for injury to feelings. The Claimant's further claims failed.
The Claimant applied for reconsideration following the initial decision from the tribunal. Following this the tribunal held that the Claimant's claim for victimisation was well-founded and awarded the Claimant additional compensation of £3,000.
It is important that when employers make decisions that concern pay reviews and bonuses, the decision making is not influenced by a discriminatory reason. Whilst, in this case, the compensation was minor, there will also be reputational damage to consider.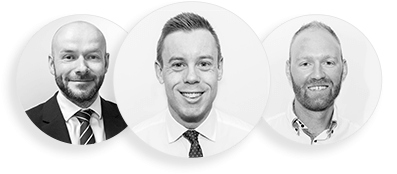 Get in touch
Friendly, professional & personal health & safety consultants