Contracting
The client
Our client is involved in the construction industry, undertaking commercial and domestic new build and refurbishment contracts.
The problem
Our client employs between 3 and 4 direct employees over any one year dependent on contract numbers and demand. They also employ 3 to 4 sub-contractors at any one time for specialist elements of the contracts they take on.
In order to drive the business forward, our client needed to establish themselves on local authority tender lists, and build connections with principal contractors for sub-contract work on larger builds.
Our client therefore wanted to gain accreditation with a number of Health & Safety assessment schemes
(CHAS, SAFEcontractor and Constructionline) which would assist them in displaying their competencies to these potential clients.
Having been working within the lower banding of what is required by statute for Health & Safety documentation and procedures, our client did not have a documented safe system of work or company manual. They had always done the bare minimum in order to comply in the past and therefore had job specific risk assessments and method statements in place, but had no formal procedure for issuing and assessing these.
Finally, employee safety training had always been ad-hoc and there were minimal records in place.
The proposed framework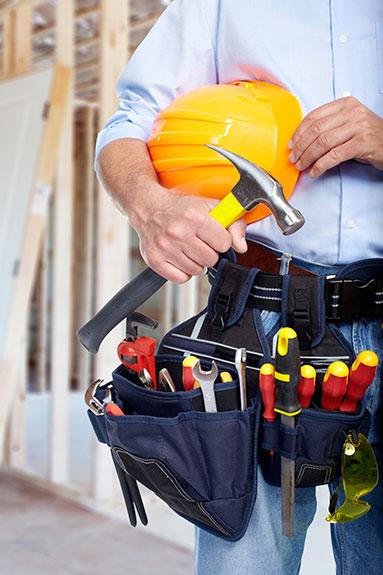 Lighthouse' in-house consultants have extensive knowledge and experience of the construction sector. This understanding allowed us to provide the following framework; enabling our client to display the relevant safety competencies to accrediting auditors:
Lighthouse Risk Services were to be appointed as our client's 'Competent Person' for Health & Safety matters as required by the Management of Health & Safety at Work Regulations 1999
An independent audit of existing procedures was to be undertaken resulting in a 'task list' of remedial actions required
A formal Health & Safety policy was to be written and approved by our client. This was then to be distributed amongst employees and sub-contractors accordingly
Appropriate Risk Assessment and Method Statement templates were to be drafted and installed
Employee Safety Training was to be delivered by Lighthouse covering:

General Health & Safety awareness
Manual Handling
Working at Height
Toolbox Talks
Asbestos Awareness

Once all systems and procedures were in place, Lighthouse were to apply to the accrediting bodies on behalf of our client, submitting all relevant information for a successful application
Lighthouse were then to provide continuous support throughout the remainder of the contract period including:

The provision of the Lighthouse online safety portal
Investigating any serious accidents/incidents
Assisting with Pre-Qualification Questionnaires for tender lists etc.
The result
Lighthouse were subsequently appointed to implement the proposed framework.
The audit process and employee safety training were conducted urgently, and the appropriate safety documentation was drafted for our client's approval.
An 'installation' meeting then took place, at which point all process documents were handed over. Training on how to use the Lighthouse online safety portal was also conducted at this point.
A training matrix was developed online, along with uploading all of the relevant documentation. This then allowed our client to display their safety processes remotely when holding meetings with their potential clients.
This just left the accreditation application which was duly submitted and approved. Our client was then able to start using the accreditation logos on their company vehicles and correspondence.
Subsequently, our client has now begun tendering for the larger contracts that had previously eluded them. Within a period of six months they had won a number of these and had grown their directly employed workforce to over 10.
Due to the documentation and processes Lighthouse had previously installed, our client naturally complied with the relevant UK Health & Legislation for businesses with more than 5 directly employees.
Contact us through the website, or call us on 0845 459 1724 if you'd like to discuss how we can help you manage your Health & Safety obligations. 
Save
Save
Save