Employment Law Support
The client
Our client is a facilities management business. They manage buildings on behalf of their customers (mainly landlords or property managing agents), controlling elements such as; receptionists, cleaners and general maintenance.
The problem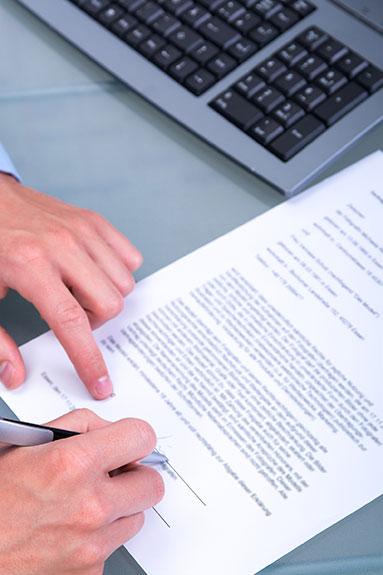 Having gone through a period of rapid growth, via both organic sales and the acquisition of a further facilities management company, our client was experiencing issues with their employment procedures.
They were employing more staff than ever before and, due to the fact that they were winning new business in regions of the UK they hadn't previously operated in, they were undertaking a recruitment drive to accommodate this.
Furthermore, the acquisition of a competitor had meant that our client was effectively managing two separate HR systems, with different employment contracts and company handbooks laying the groundwork for the do's and don't's of their working procedures.
To compound matters, our client had
received a letter from a third party solicitor insinuating a breech of employment contract from a disgruntled former employee.
The proposed framework
Lighthouse proposed to manage our client's Employment Law and HR issues on a 3 year contract of service. This allowed for unlimited access to Lighthouse' employment law solicitors.
The framework for assistance was to involve the following elements:
Immediate Assistance:
Review the HR file of the former employee and represent our client as their Employment Law solicitors by way of a response to the third party solicitors
Undertake a thorough audit of the employment procedures currently in place and integrate any remedial actions required to bring procedures in line with UK employment legislation and best practise.This audit was to review the working documents such as the contracts of employment and employee handbook, but also our client's internal procedures relating to HR such as;

Discrimination policies
Maternity/Paternity
Sickness Absence
Use of company equipment/vehicles
The employment process for vacancies

Advise the client on their 'Job' Offer' procedures for the proposed new site employees
Make provisions for the appropriate new contracts of employment, paying specific attention to the working hours of non-full time employees such as cleaners
Long Term Assistance
To be a continued competent legal resource for the duration of the contract for any employment law related issues encountered
To advise our client of their obligations following any relevant changes in
UK Employment Law
The result
Having implemented the assistance required in the immediate instance, our client was able to resolve the issue with their disgruntled former employee amicably and cost effectively; without the need for further legal involvement.
They were also able to interact with a number of candidates for the positions that had opened up in unfamiliar regions in the appropriate fashion.
This ensured that the interview process was in no way ambiguous or discriminative, ensuring our client's customer (the landlord), that their employment process was a fair one.
Furthermore, Lighthouse' solicitors were able to amalgamate the employment practices of the recently acquired business and the existing procedures they had in place, into one coherent set of documentation.
This was communicated to the relevant employees via further consultation with the Lighthouse team to ensure that the appropriate audit trail had been documented.
Had our client enlisted the assistance of a solicitor for any of these services in isolation, it is likely that they would have been charged on a billable hours basis.
By employing the services of the Lighthouse solicitors, they were able to find a more cost-effective solution, whilst protecting their business from unforeseen future incidents by agreeing a fixed-term contract.